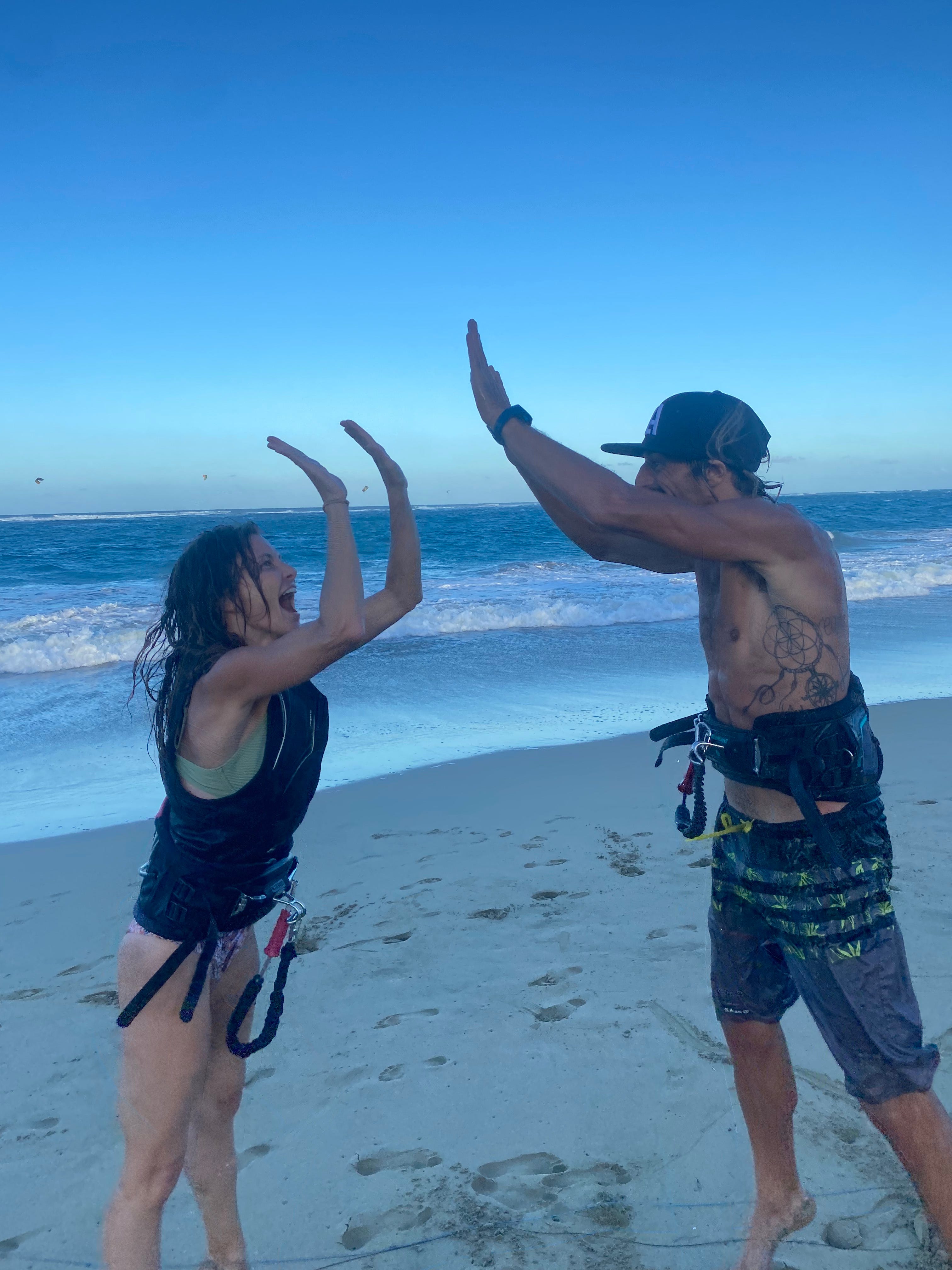 Why TheKiteStateOfMind is a little different

Kiteboarding is a lot more than a sport, just flying a kite or getting up on the board.

We look at it from the perspective that we all learn in a different way and that lessons should reflect that. Really seeing who we have in front of us and creating an individual and personalized learning plan is more efficient than following a standardized "one-fits all" strategy.

While we get you riding or guide you on your path of progression, we add mindfulness and proper breathing, well-being and NLP (Neuro-Linguistic Programming) into your lesson of theoretical and practical kiteboarding knowledge so you can enjoy a holistic experience becoming aware of how your inner world and mindset is closely related to your experience in the water.


The focus is 100% on you. No stress, no rush, safe conditions, every year new HARLEM equipment are just a few of the ingredients that make it a journey you will enjoy to the fullest.
If this resonates with you join TheKiteStateOfMind & The Harlem Kitesurfing family
Define your comfort zone
and then... let's break it together
BEGINNER
- Get me on that board -
Kite control - Bodydrag - Waterstart
and so much more



2.5h private - 170 USD
5h private - 330 USD
7.5h - 475 USD
10h - 600 USD
INTERMEDIATE
- Confidence Booster -
Toeside riding - Transitions - Advanced safety - Gear info -
pop and jump


70 USD / hour
ADVANCED
- Wannabe Pro -
Grabs - One footers - Downloops - Kiteloops - Add style and height



80 USD / hour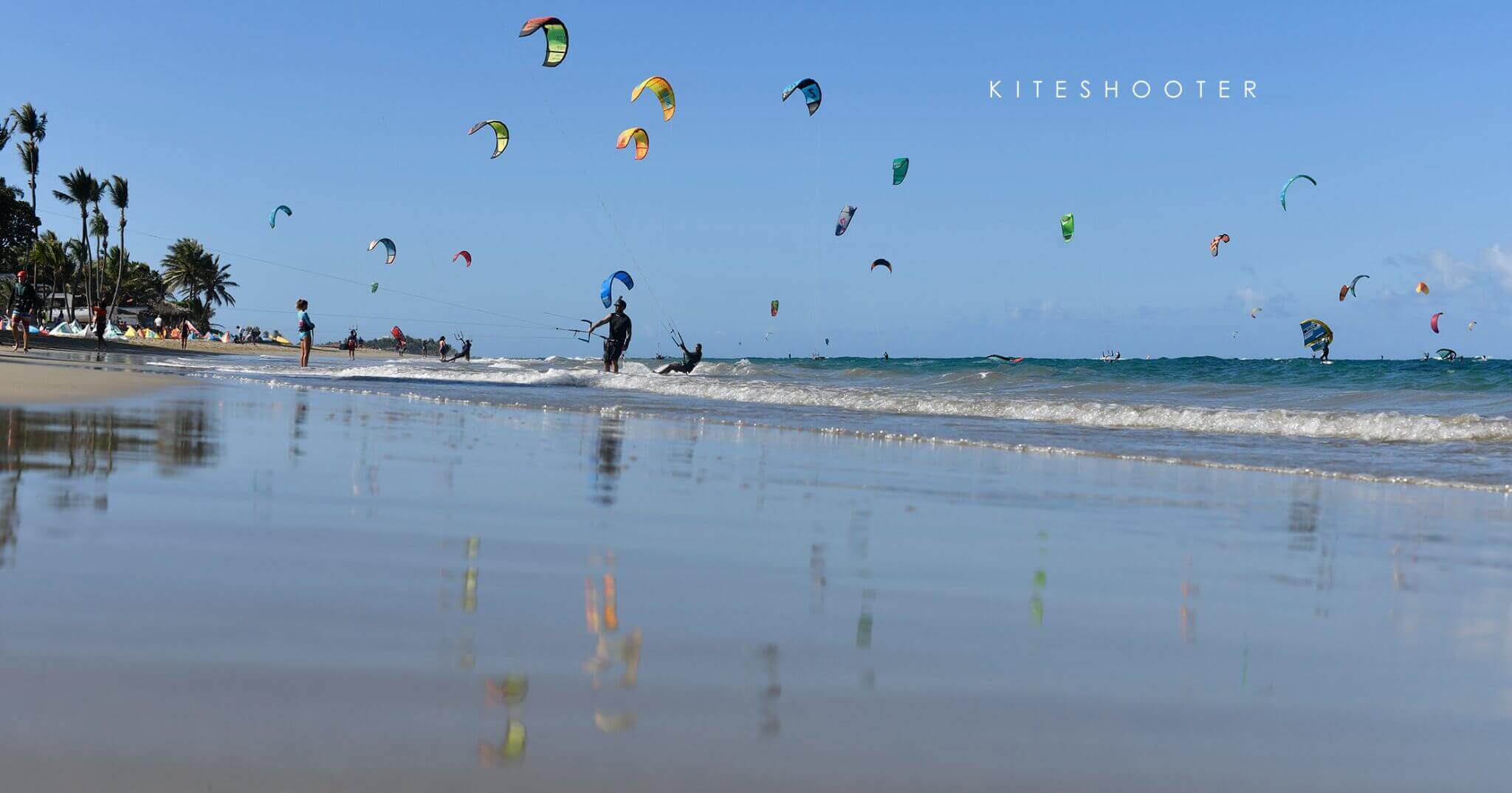 Our happy students say ...
Bart
8 years teaching kitesurfing

Main disciplines
- Big air
- Wave kiting

teamrider at Harlem Kitesurfing

teaching in:
- English
- Dutch
- French
Before kitesurfing, I was mainly teaching surfing and windsurfing. In 2014 I tried kitesurfing as the demand for instructors grew and after my first month of kiting I completed my instructor course in Belgium.
My first years of teaching I completed in the North Sea of Belgium which is a challenging place to learn and teach but it gives you the experience you need to become a complete kitesurfer.
I have been teaching many different sports in my life for over 20 years, so I learned to implement a more holistic approach in my teachings and not simply repeat what's written in the hand books. Finding new alternative ways that work for the student, as we all learn in different ways.

In 2016 I moved to Portugal and was head instructor for different schools. Soon I realized I was looking for something different, as in all schools i worked for I missed that little extra touch of myself that would make it a unique experience. In 2022 I started my own school The Kite State Of Mind.
In 2019 I met the people of Harlem Kitesurfing and I loved the philosophy of this kitesurf brand and what they stand for. It felt very natural to join Harlem and become team rider and ambassador of the brand. For lessons with us we will also use the newest gear of Harlem.
The future of my kite journey lies in the tropics and together we will create a new path in kitesurfing, where we connect the physical movement with the inner experience...
Kathi
IKO instructor level 1

focus on empowering women through the experience of kiteboarding

teaching in:
- English
- German
- Spanish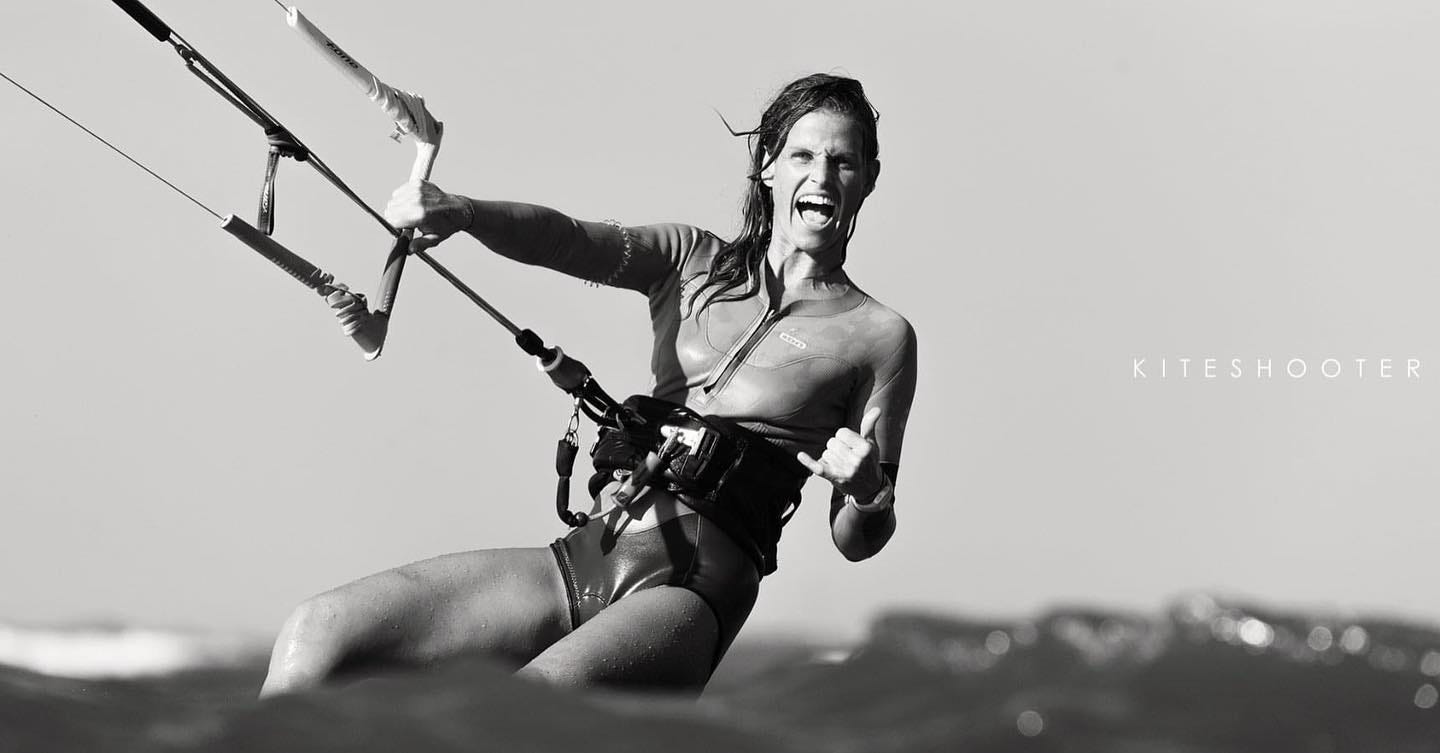 Kiteboarding entered the stage of my life in the summer of 2018 while living in Portugal. I started taking lessons and I had no idea how this sport would change my life and how big a part of it it would become!
The stoke I am feeling on the water is hardly comparable with anything else, the endorphins mixed with the adrenaline, pure freedom - just me, my kite and board on the water, in nature, handling 2 elements at the same time - wind and water.
In 2020 I left Portugal and traveled through Mexico and Costa Rica. I was looking for a place where I could kite and teach yoga combining my 2 passions. One year later I end up in Cabarete, the kiteboarding capital of the world, in the Dominican Republic to become an IKO (International Kiteboarding Organization) certified instructor and I have been teaching many happy students since then. I am putting my focus mainly on supporting and guiding women into this sport. We learn differently than men and in my experience it can help a lot to be taught by a woman :)
More about our philosophy ..
The kite industry has boomed a lot in the last years. We have seen it happen. We worked for medium big schools so we witnessed it from close by. Often students get frustrated as they have to deal with waiting lines, group lessons, sharing a kite with 2 other students. At TheKiteStateOfMind we go a step back to take 3 steps forward. We go back to quality over quantity. Explore our Personal lessons tailored to your own and nature's rhythm.
Our 2nd observation is the immense growth of the group " fresh independent rider". They manage somehow, but don't have the experience to react quickly or confidently when things go wrong. There are more kites on the water than ever before so we need to be sure how to handle all situations. Landing and launching often goes wrong. Not everybody understands their gear 100%, safety or Right of Way Rules are unclear. Many accidents happen that could easily be avoided. We often see these mistakes being rooted in schools that focus on delivering the expectations of being up and riding as fast as possible and a lot of fun while leaving out important topics like safety. The safer you are, the more fun you'll have. in the long run.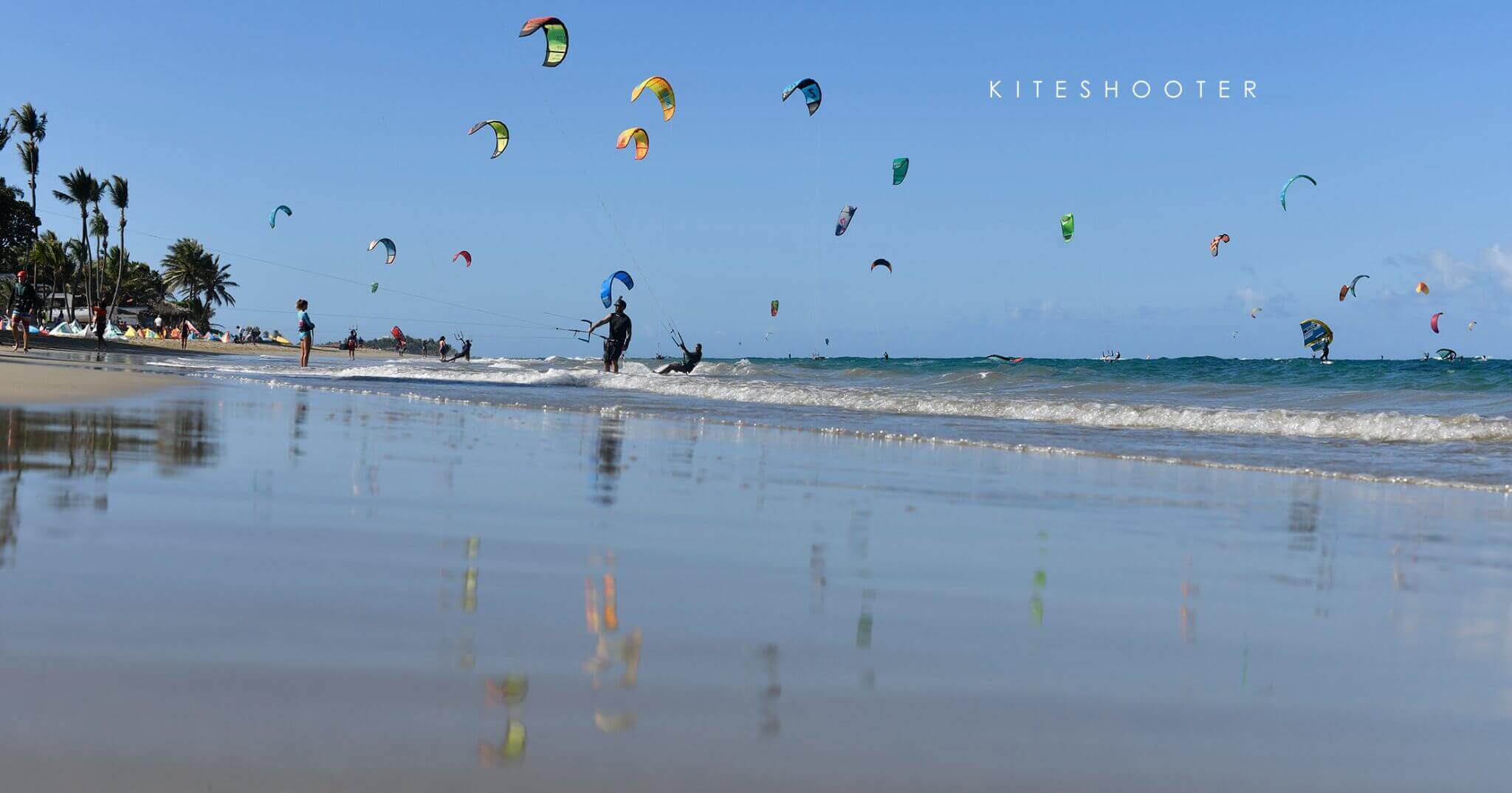 Maureen, The Netherlands
Kathi is the best, I would highly recommend her!

The way she integrates yoga into kite lessons is amazing. Above all, I really loved getting kite lessons from a woman, Kathi knows very well that women learn an extreme sport in a different way than men. She gives you confidence, support and helps you remember to keep breathing at critical moments ;)

She radiates calmness and takes the time to explain everything. Her appearance made me feel calm and relaxed.
Riley
Highly recommend! I completed a 3 day semi-private course with Bart in 2022. He is a gifted teacher and had me riding by the third day. The equipment was high quality, communication was clear and the instruction was incremental and well presented. I hope to take additional training from Bart in the near future!
Tina
I did many lessons with Bart already and I was always happy with the teaching. But now with the Kite State of Mind I was lucky to experience what he is standing for. As I always struggled in lighter wind, we did an exclusive lesson just for light wind launching & landing. Thanks to Bart I was able to bring my kiting to a next level. Hopefully I get many more sessions with him.